National generator supplier
Clean, quiet temporary power to suit any application
How we can help you…
Temporary Power in the Hands of Professionals
John F Hunt offer both long & short term temporary power hire, with a fleet of low emission, super silent and ultra-quiet generators ranging from 20kVA to 1250kVA. In recent years we have invested significant time and resources in to adding innovative products to our fleet, including Hybrid Battery units, Flybrid flywheel technology and most recently, Hydrogen power.
Created to a high standard, we offer 3 ranges of contemporary diesel generators. They have a power range of 20, 40, 60, 100, 160, 200, 300, 500, 800, 1000, 1250 kVA.
Our Hybrid power generators are the perfect solution for projects looking to drastically reduce their impact on the environment. When used side by side with our diesel generators, they can reduce the fuel bills by up to 70%.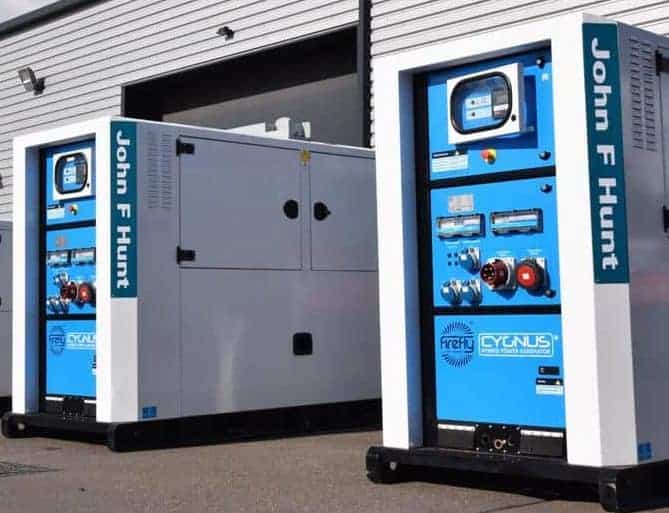 Our modern, eco-friendly LED Lighting Towers combine the latest mobile lighting technology, with the numerous advantages that powerful LED lighting offers. A single tank of fuel can run a tower light for a lengthy 150 hours, whilst using an impressive 60% less fuel.
Rigorously maintained, we carry a large fleet of the latest specification tanks from 1000 to 20000 litres, to ensure the safe & efficient delivery of fuel to our equipment.